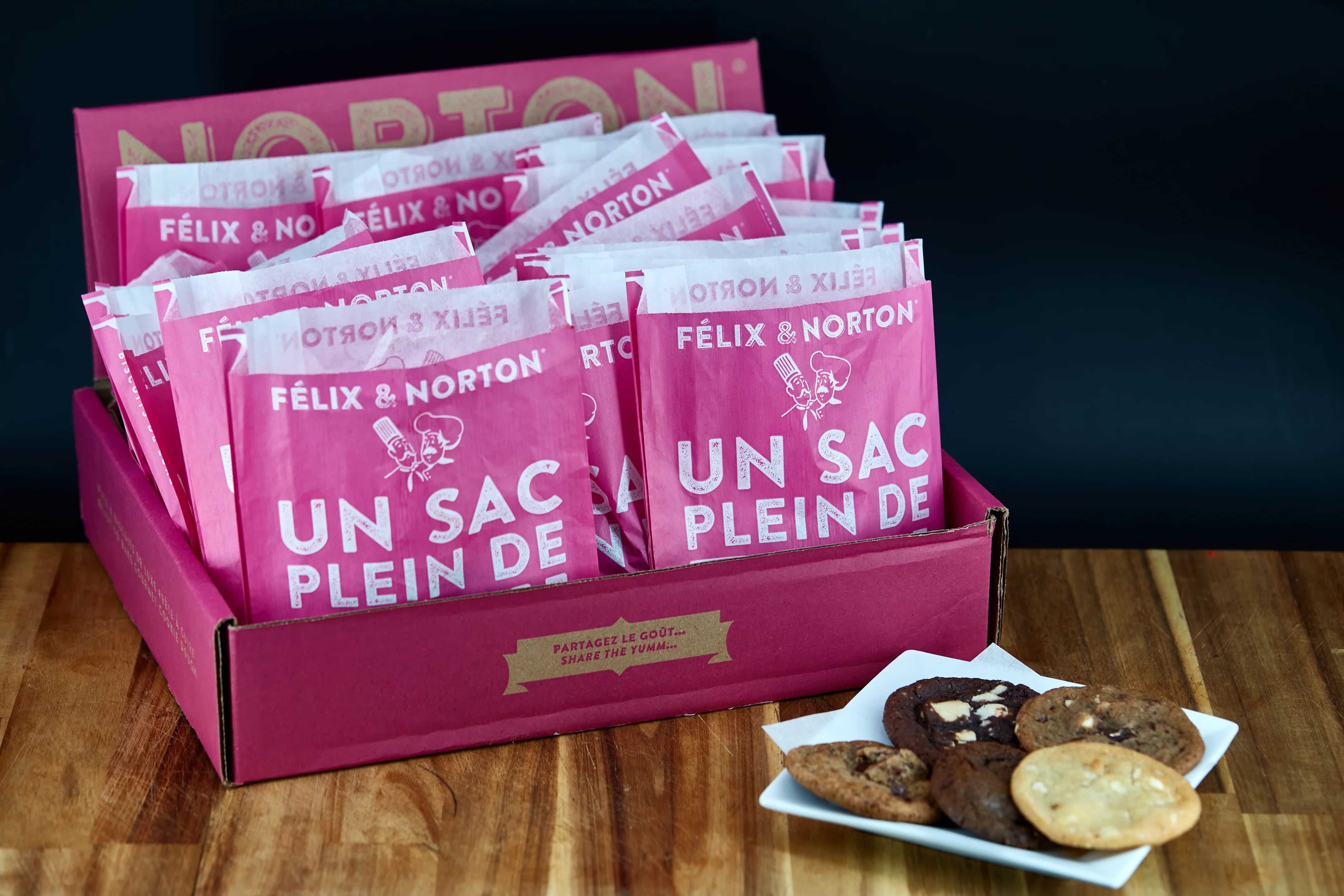 Corporate gifting made easy
Send multiple shipments to your staff or clients across Canada
Special Events & Parties
Transform your party or wedding into a sweet delight with our mouthwatering cookies.
Special Events
If you require a sizable quantity of cookies for an event, gathering, or simply to bring joy to numerous individuals, we can provide you with a detailed quote and handle all the necessary arrangements. This will ensure that you have an abundance of smiles to share with everyone!
Get In Touch
Corporate Account
Set up a corporate account to conveniently give recurring gifts for employee appreciation, client gratitude, or presentation enhancement. We handle all arrangements and offer gift recommendations for any budget.
Get In Touch
Weddings
Experience the Perfect Sweetness for Your Wedding Day with Our Delectable Cookies. Discover the Ideal Sweetness for Your Wedding Day with Our Exquisite Cookies.
Get In Touch
Frequently Asked Questions
Discover the Benefits of Corporate Gifting
At Félix & Norton, we offer delicious, customized cookies packaged in awesome bags with our logo. Choose 1 to 4 cookies per bag to suit your needs. Contact our specialists for help in finding the perfect solution. Make your event extra special with our amazing cookies!
We can arrange multiple deliveries at different times or all on one day. Whether for customers or employees in Canada, our specialist will help you set it up. You can choose to have everything delivered on the same day or on different dates throughout the year.
We'd be more than happy to create personalized gifts for your special occasions, milestones, or special events. Our experts will assist you in selecting the perfect gifts that will make a lasting impression.
Express gratitude to your dedicated customers and team members with the universally adored treat - cookies. Our services cover every aspect, from seamless coordination to efficient delivery across multiple addresses.
Contact us either by emailing info@felixandnorton.com or by using the form below, and we will provide you with VIP service.
Get In Touch
Every Holiday Season my clients look forward to receiving tins of freshly baked cookies for their teams, although I sometimes question if the recipient actually has time to share before they disappear! They are so appreciated that I regularly get gentle reminders ahead of time. Such comfort knowing the Félix & Norton traditions of quality, service and sumptuousness carry on... What a Treat to partner with Félix & Norton!
ALEXANDER L. DE ZORDO, PARTNER, BLG
Félix & Norton cookies has been part of my personal choice of cookies for well over 25 years, and every year at Christmas time we make sure to bring not only cookies to our customers, family and friends, but smiles and joy to all.
PATRICK MAURICE, REGIONAL ACCOUNT MANAGER, FASTBOLT INC.
Our corporate clients include